About Molly
Molly Garvey is a pro in the field of web development and graphic design. As a female owned business, Web Design Gurl, her vast experience reflects her values, from international organizations to small local start-ups. While Arizona is her home, her heart remains in her Iowa roots.
Molly believes in the conscious collective and remains firm in her ideals. This unique combination allows her award winning design to pull authenticity and vision from her clients that it is reflective in their web presence. While some of her skills were learned at a prestigious art school, mostly she uses her empath skills to listen to her clients goals, and it shows in her web development.
Personally, Molly believes it is her responsibility to create a better country for her two young children, and for all children. Her presence off and online includes themes of a brighter future. She is accepting new clients on an individual basis.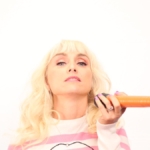 "My name is Stella Soleil. I am a recording artist and I have known Molly Garvey since she was a young teenager. Even at the age of 15 I knew this girl was going to be something special. She showed a natural ability for design when she was in her early 20's. She combined this talent with her knowledge of computers and became my sole web designer. She now runs all of my social media platforms and designs and maintains my website. I would highly recommend her work to anyone."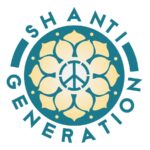 "Molly is a dream to work with. She has a deep knowledge of design and an ability to find sustainable solutions. I appreciate how Molly is able to integrate the essence of a company into the products she builds. She is a team player and holds her role with integrity and compassion."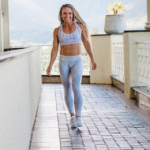 "I first met Molly looking for help fixing some coding issues on my online yoga and fitness
membership site that another webdesigner had created.

At that time I was seriously contemplating throwing away a few years of work I had
put into this online project. The technological piece of the puzzle was beyond frustrating,
and it seemed like one step forward always led to two steps back.

That's when Molly entered the picture and things took a graceful 180 degree turn!
Not only did Molly fix all the issues with my site that had been haunting me and my business,
literally for years, but she inspired in me a new desire to persevere with my entrepreneur endeavors online because
she made that part of my life easy and fun.

Overtime Molly built another website or me from scratch, something that was visually
gorgeous and 100% on brand, as well as nailing my logo. I swear this woman has a magic wand
she uses to make everything she works on sparkle and glow. My online business grew in a way
that I do not believe would have if I would not have met her!

Communicating with Molly has always been something I look forward to. Additionally,
she has been available to support and help me consistently in a timely manner which I have appreciated
with all my heart as well.

I can't recommend Molly enough. Save yourself years of frustration and back stepping, and let this fairy with the magic wand support you and your business in a refreshing and powerful way.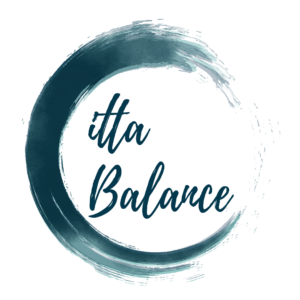 "Molly has the most amazing way of pulling together where my business started, where we are now, and our goals for future growth and creates this perfect presence that clearly identifies our services.

Web Design gurl keeps us focused and creates a strong internet presence. The regular updates ensure it remains high in local search results and she has brought to our attention our potential for social media presence and has made it simplistic for us to use."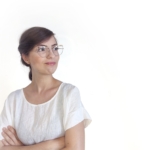 "Molly is one of the most committed webdesigners and artists that I know.  She is very attentive to every detail and fully dedicated to deliver the best result. While working with her I was amazed by the diligence and geekiness with which she was solving every problem and how perfect the final result was. While I was going artsy with my ideas about how the website should look, she was implementing everything with so much faithfulness that I thought that everything I can imagine she can implement, both technically and creatively."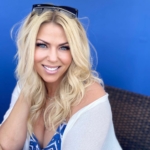 "My experience with Molly being my website 'gurl' has been everything I needed. She was patient with my learning process into the social media world being that as my business has grown so has the world of web. Her knowledge and eye for perfection to develop and manage my website has been greatly appreciated. I have a boutique Pilates studio that has been growing and she has managed the growth and changes with quick responses and care for my business as her own."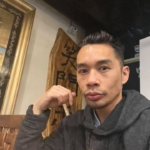 "Molly is a master at her craft! Using her services to create our website for our book went extremely well. Our website is perfect, fast, and clean. – not to mention it is optimized for terrific performance. Aside from Molly's expertise, she is intuitive about her website design and easy to work with. Highly recommended!"